Who we are
SRI4Women is a project being run by the International Network for Sustainable Production Intensification in the Rural Environment cic (INSPIRE cic)
INSPIRE's board is made up of four international development and communications specialists:
Dr. Helen Marquard (chair)
Helen has many years' experience in international environment and sustainable development policy, in the UK's DEFRA and FCO, and as Executive Director of SEED, which promotes sustainable development and the green economy. SEED was founded by the United Nations Environment Programme, the United Nations Development Programme and the International Union for the Conservation of Nature.
Dr. Amir Kassam OBE
Amir is an agricultural development practitioner who has worked for many years  with FAO and the Aga Khan Foundation. He has served as Interim Executive Secretary for the Consultative Group for International Agricultural Research's Science Council based in FAO. He is currently a visiting professor at the University of Reading and convener for the Conservation Agriculture Community-of-Practice. He is involved in implementing education, research, extension and advocacy activities that support the uptake of Conservation Agriculture and the Systems of Rice and Crop Intensification.
Declan McCormack
Declan is a filmmaker with 30 years of film, TV and video-making experience. For the last 15 years, he has made films about international development for international organisations, NGOs, social enterprises and national governments. Declan has a BA in filmmaking, an MA in history and is finalising a doctoral thesis at the history department at York University, UK.
Sue Price
Sue has a background in TV and videomaking, which includes over 12 years in producing videos about international development. She has a BA in languages and an MA in visual journalism. Sue oversees the day-to-day running of INSPIRE and the SRI4Women project.
What we do
INSPIRE cic has been formed to produce media material that will help with the promotion of different agro-ecological farming systems. Conservation Agriculture and the System of Crop Intensification (including the System of Rice Intensification) are becoming increasingly important as farmers battle the effects of climate change and food insecurity. These systems are often spread at a grassoots level, from farmer to farmer. At the same time, a heightened engagement at a policy level, with the advantages of climate smart agriculture to the poor and especially women, will hopefully see increased investment into the kind of extension and research work that can make a sustainable difference. We aim to be a part of the Climate Smart Agriculture revolution.
Funding
We have already gathered significant baseline material to start building a portfolio of personal video and photo stories from the field. This has been possible thanks to the support of a number of companies and organisations: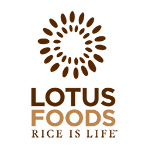 Lotus Foods: Based in the US, Lotus Foods imports and markets organic, heirloom and Fair Trade specialty rice grown on family farms with respect for women, water, soils and communities.
---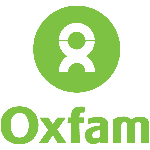 Oxfam America: With support for logistics and costs, Oxfam America made it possible for us to record SRI stories in Cambodia.
---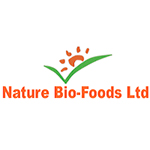 Nature Bio Foods Ltd: NBFL trains, supports and trades with SRI rice growing smallholders in India. They kindly gave us logistical support in Uttarakhand.
---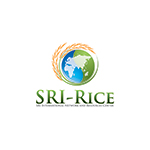 SRI-Rice Center: based at Cornell University, SRI-Rice Center is the global hub for all things SRI. We are indebted to them for their technical knowhow and patient advice.
http://sri.ciifad.cornell.edu/
---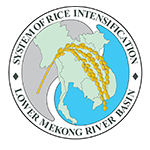 SRI-LMB Program: The EU-Funded SRI-LMB programme gave us logistical support in Laos and Thailand.
---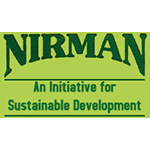 Nirman In Kandhamal district of Odisha, Nirman works with local tribal groups to help protect their forests, culture and biodiversity. SRI is one of the tools they use.
---
CIRTD The Centre for Integrated Rural and Tribal Development in Sundergarh, Odisha, India, works to secure land rights, tribal rights and women's rights through legal support and agricultural extension.
Contact
If you'd like to get in touch, please email sue@sri4women.org
We look forward to hearing from you!!